Dreaming about moving to France?
Let's take a look at France's regions
Cannes, the Riviera… the perfume of old times.
France enjoys miles of stunning beachfront property. Depending on your preferences, you can choose between the calm, family-friendly resorts of the Normandy coast, the rugged beauty of the Celtic Brittany shores, the sandy immensity of the Landes, the thrill of the surf on the Atlantic by Biarritz, and the timeless charm of the Mediterranean in the south, among other destinations. Needless to say, this is not the cheapest sector of the property market, but on the whole it represents good value, and there are still affordable areas if you look hard.
The Riviera
Properties along the Riviera tend to be pretty expansive. Prices have risen over the past couple of years and now rival those in Paris, but it is still possible to find compact studios in these coastal towns for under $150,000.
But you can still find a ready-to-move-in one-bedroom apartment of just over 450 square feet with a view of the sea in Marseille for $137,000.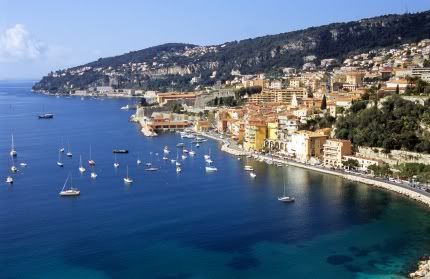 Beachfront Property in Normandy
With its 400 miles of clean, uncrowded coastline, and easy access to Paris, beach land and beach lots here are much sought after-you'll be competing with Parisians looking for an easy weekend getaway, and, with the arrival of a low-cost airline in Deauville, with Brits eager for the same. Low-key Trouville is popular with families, yet close enough to the casinos of Deauville for entertainment. Honfleur still draws crowds at weekends except in the depths of winter, and the old-fashioned resort of Granville has a slow charm of its own.